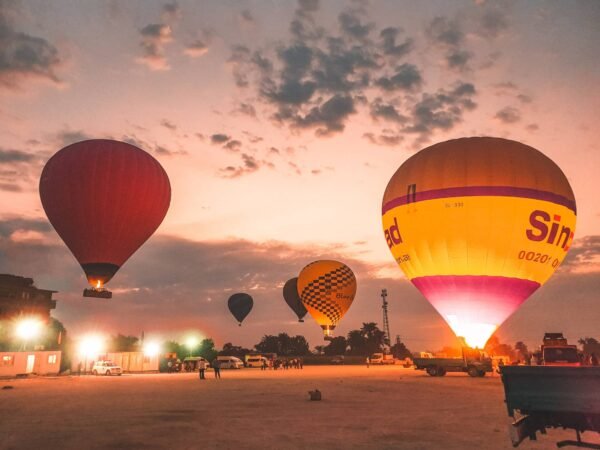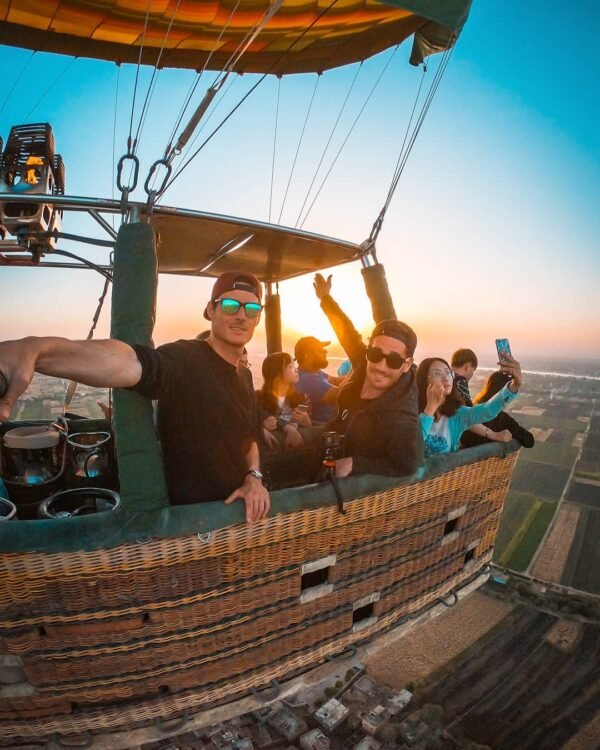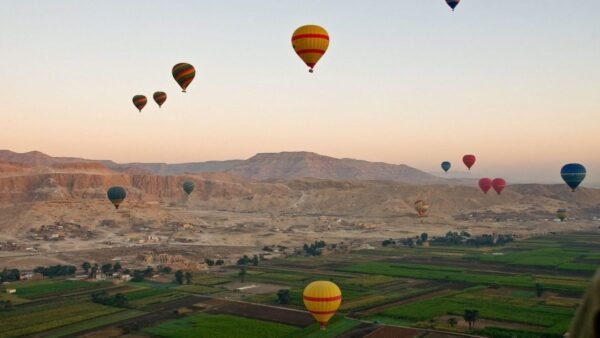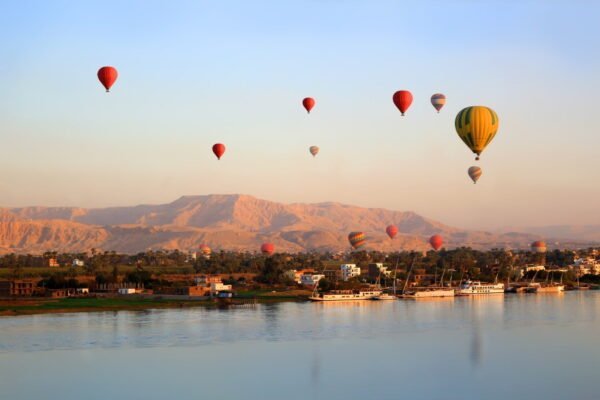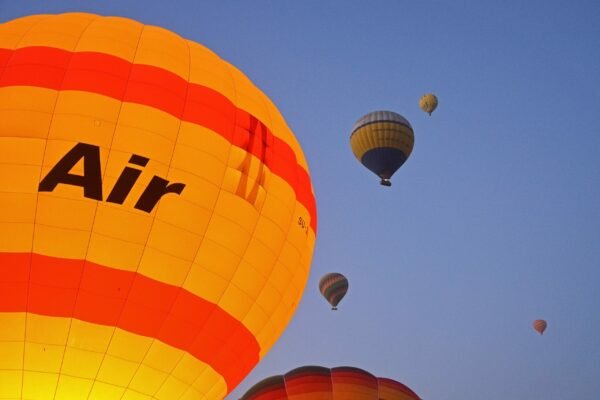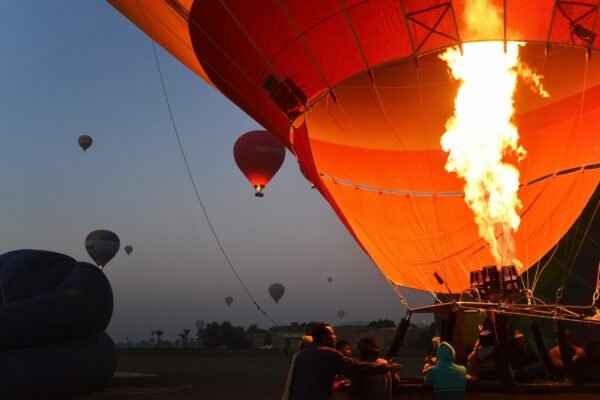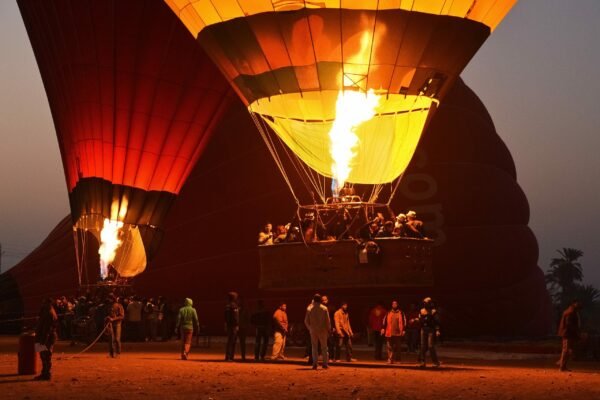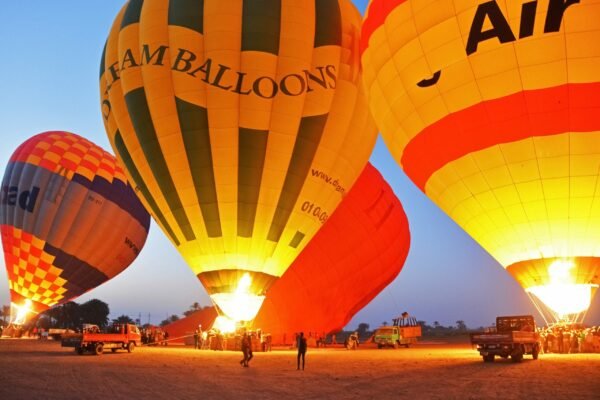 Sunrise Hot Air Balloon Ride
From: 49,00 £
Embark on a very special trip into the air with the #1-rated hot air balloon company in Luxor. Spend your sunrise on a 45-minute ride above beautiful Luxor.
Begin this once-in-a-lifetime experience with an early-morning pickup from your hotel in Luxor at around 4:00 AM. Transfer to West Bank, where you will be greeted by members of the staff with coffee, tea, and snacks.
Some of our balloons are small and some of our balloons are much larger. A small balloon will carry a Pilot and up to 4 people in an open basket. The larger balloons have the basket divided into compartments, each holding between 2 and 5 people depending on the maximum number registered to be carried by a particular balloon.
On the boat, the pilot of your balloon will brief you on safety measures and answer any questions you may have. Once the pilot goes over the pre-flight checklist, he'll also brief the ground crew. After getting the balloon set up — while always paying close attention to safety details — he will begin the hot inflation process.  Watch as the balloon begins to stand up and then begin to board with the assistance of the ground crew. The take-off is so gentle that most guests don't even realize they've left the ground. As you become one with the wind, you'll lose the sensation of motion and your perception of heights, finally feeling the tranquility of ballooning, disturbed only by the noise of balloon burners. The flight lasts up to 1 hour from take-off to landing and is also contingent on the day's weather conditions. The pilot always has the interest of the passengers and himself in mind, with safety as a #1 priority. Take in breathtaking views of Luxor and all its ancient temples and tombs. See the lives of farmers and other locals as your glide over fields, where people irrigate their land, gather crops, and care for their animals. To ensure all passengers have an equal opportunity to see and snap some amazing photos, the pilot will be sure to rotate the balloon during the flight. Please keep in mind, your pilot is under the control of the Luxor Airport and must follow their directions. Before landing, you will be reminded of the proper landing position and then the pilot will look for a spot to land, usually in an empty field or desert area. The most commonly used balloons carry a maximum of 20 passengers in 4 compartments. There is enough room to take the landing position but it isn't designed for walking about in, for safety reason the fit must be fairly snug.
Includes
45-minute ride in a hot air balloon in the sky of Luxor
Bottled water
Transfer to the West Bank
Air-conditioned vehicle
Coffee and/or tea
Hotel pickup and drop-off
Snacks
Flight certification
Excludes
Any extras not mentioned in the itinerary
Gratuities
Price:
Adult : 49 GBP
Child : 34 GBP ( Less Than 12 Years )
Infant less than 2 years are free of charge